F.A.Q.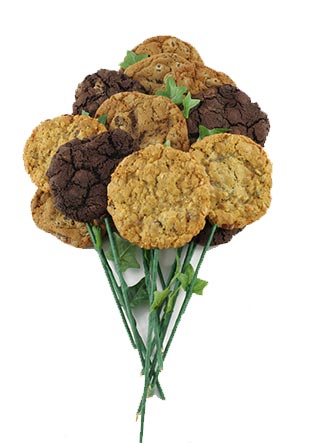 Can you do same day deliveries?
Most of the time and as long as it is not too late when you order the answer is yes. Simply begin to fill out your order online and when you get to step 3 where it asks the date and time, as long as it is not grayed out, we are accepting orders for that day.
Are your cookies peanut and nut free?
No nuts are added to our cookies. We cannot guarantee that the products that we use have not come into contact with any nuts or traces of nuts before we received the products. Also we are unable to guarantee that the people in and out of the facility have not come into contact with nuts. For these reasons they may contain traces of nuts.
Upon delivery, how long will the cookies stay fresh?
You can expect a week. They freeze well.
How long do I have to order in advance?
The earlier the better to guarantee that we are able to do it, but as stated above, we are happy to do same day orders.
What if no one is home for a delivery?
It would be very helpful that you make sure that someone is home to receive the delivery. If nobody is home, we do leave the package in as safe a place as is possible. Our web order form allows for you to choose to have the delivery kept with us, and you would pay a re-delivery fee on that. If we do leave a package we are not responsible for what happens to it.
We offer secure on-line shopping for your convenience and security
This website is secured with GeoTrust's 256bit SSL certificate. This means you can rest assured that communications (e.g. credit card numbers, name, address, etc.) between your browser and this site's web servers are private and secure when the SSL session is activated.