Our Story
20 Years ago, a catering company I owned named Cocktails and Dreams baked awesome cookies for dessert platters. Back then computer monitors were orange and black, modems were 2400 Bod, and nobody had ever seen a picture on a computer. But we still made Long Stemmed Cookie Bouquets.

After the business was sold, one would have thought that would be the end of that. In 2003, a friend of the mine, Marcy, called up and said that a girlfriend of hers was turning 40 and asked if I still made those Long Stemmed Cookie Bouquets. The answer was no. She did suggest with the internet going the way it is, it may be a good idea to sell these online. The thought resonated for a while and the idea blossomed into a full fledge business.

Within a few months the first website was created. (crude as it was) www.zelcoviacookies.com was created, and many improved versions after that. Our first site did not even have an order form online to order cookies.

About 7 years later, while at a party at Marcy's home, Rina, the person Marcy originally wanted to buy cookies for, was a guest there and so was I. Knowing this in advance, I baked up 4 Dozen cookies and neatly packaged them in a Box and brought them to the party. Marcy introduced us and I presented her with the box. I told her that because of her Birthday, this business was born and wanted to just thank her for having that birthday.

Much has changed around here and much has not. Our Cookies are still made the same and taste the same but our technology has advanced by leaps and bounds.

Our order form is so customized that we had to develop it ourselves. I like to say, at Zelcovia Cookies.com it is an evolution, not a revolution. And we are evolving. New this year is the ability to choose the contents of your gift, rather than having to choose from pre-configured options.

As we approach this 13th year, we have a debt of gratitude for Marcy and her suggestion.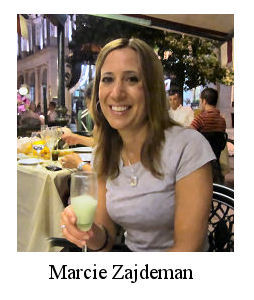 We are much bigger now with our Montreal site montreal.cookiedelivery.ca and our Oakville Site oakville.cookiedelivery.ca


We are now expanding as part of our new name, Cookiedelivery.ca, and have a goal of opening a cookie delivery licensed location in every major Canadian city. No matter where you go in any large Canadian city, our mandate will be that you can buy these awesome products with the same great taste. After all these years its time to modernize the name and cast our sweets on a National level.

Over the last 13 years, Zelcovia Cookies (now Toronto Cookie Delivery.ca) and the catering company before it have produced millions of cookies, one small batch at a time. We take massive pride in the fact that we still produce them so they look, feel and taste like your Grandma made them.

Respectfully yours,