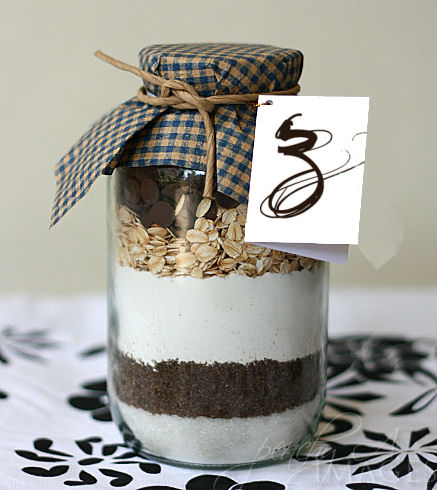 All you do is add eggs and Butter. These jars are available in Chocolate Chip, Oatmeal Raisin, Oatmeal Chocolate Chip (displayed here) and Fudge.
Each jar costs $20.00.
Only available by special order and depending on quantity at least 3 days required.
Please call 416-232-2253 to place your order.
Click here
to get back to main corporate ideas page.